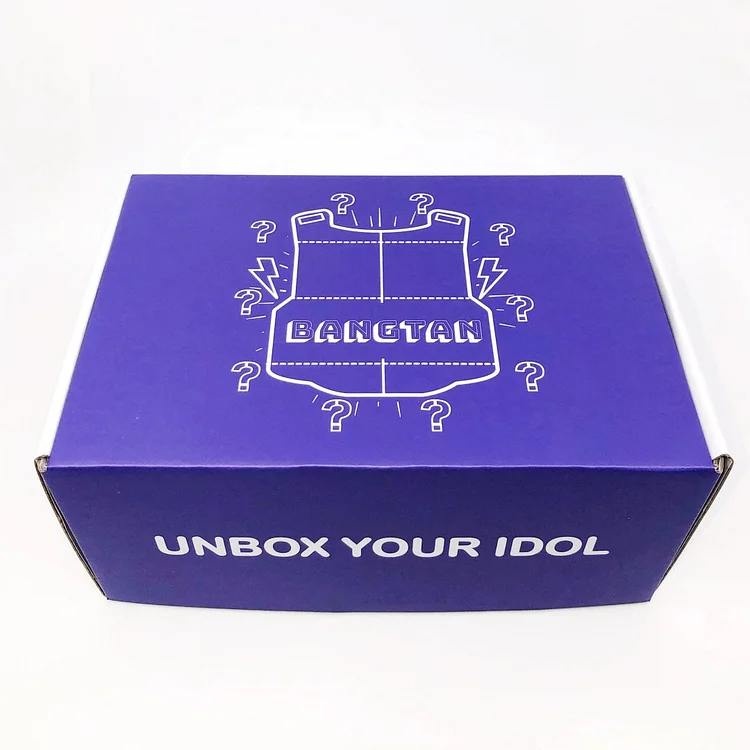 💜 BTS Mystery Random Gift Box

💜The box contains 3-5 random items, T-shirt, or hoodie is one of them.

💜 T-shirt or Hoodie include: permission to dance, butter, dynamite, love yourself, map of the soul, in the soop, and more
Items include plushies, headbands, dolls, PJs, slippers, earrings, necklaces, keychains, photo cards, stickers, posters, caps & hats, pillows, bracelets, etc.
💜Hoodies and crewneck sweaters will be shipped randomly, and there is a 50% chance to get a pure cotton hoodie!
💜Since the Mystery Gift BOX is a special item, the product in the box is random and does not accept designation, and returns will not be accepted unless there are special reasons.
Tee - Unisex
| Size | Length | Chest |
| --- | --- | --- |
| S | 71cm | 46cm |
| M | 74cm | 51cm |
| L | 76cm | 56cm |
| XL | 79cm | 61cm |
| 2XL | 81cm | 66cm |
| 3XL | 84cm | 71cm |
| 4XL | 86cm | 76cm |
| 5XL | 89cm | 81cm |
Hoodie - Unisex


| Size | Length | Chest | Sleeve |
| --- | --- | --- | --- |
| S | 67cm | 51cm | 88cm |
| M | 71cm | 56cm | 90cm |
| L | 74cm | 61cm | 93cm |
| XL | 76cm | 66cm | 95cm |
| 2XL | 78cm | 71cm | 98cm |
| 3XL | 82cm | 76cm | 99cm |
| 4XL | 84cm | 82cm | 100cm |
| 5XL | 86cm | 86cm | 102cm |