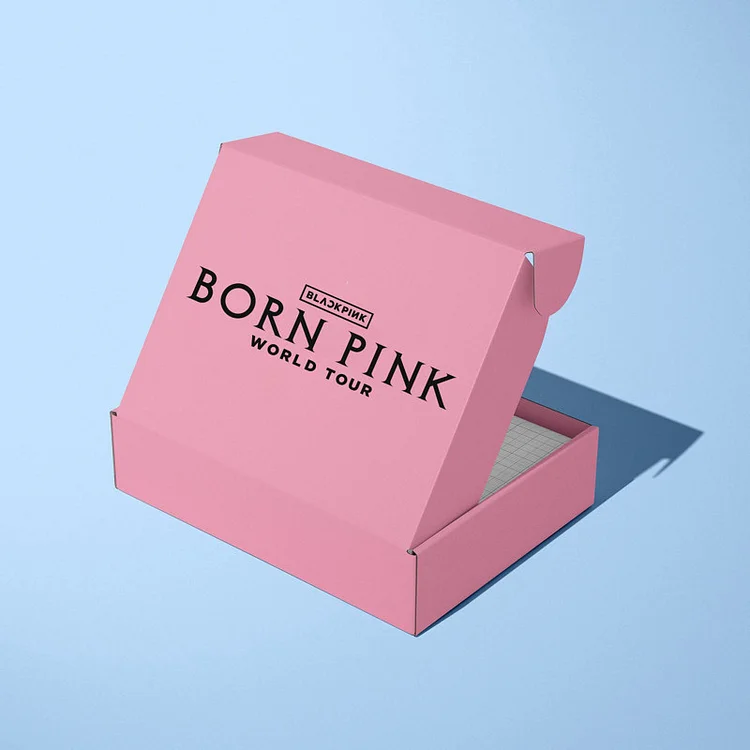 🖤BLACKPINK Mystery Gift BOX
🖤The box contains 3-5 random items, T-shirt, or hoodie is one of them.
🖤T-shirt or Hoodie include: World Tour Items, Born Pink, Pink Venom, Shut Down, Kill This Love, How You Like That, The Album, and more
Random Items include Blackpink character dolls, bucket hats, baseball caps, water glasses, earrings, necklaces, keychains, socks, photo cards, stickers, posters, pillows, bracelets, etc.
🖤There is more than a 50% probability of getting Blackpink's latest Pink Venom bracelet and the Shut Down necklace.
🖤Hoodies and crewneck sweaters will be shipped randomly, and there is a 50% chance to get a pure cotton hoodie!

🖤Since the Mystery Gift BOX is a special item, the product in the box is random and does not accept designation, and returns will not be accepted unless there are special reasons.
Tee - Unisex
| Size | Length | Chest |
| --- | --- | --- |
| S | 71cm | 46cm |
| M | 74cm | 51cm |
| L | 76cm | 56cm |
| XL | 79cm | 61cm |
| 2XL | 81cm | 66cm |
| 3XL | 84cm | 71cm |
| 4XL | 86cm | 76cm |
| 5XL | 89cm | 81cm |
Hoodie - Unisex
| Size | Length | Chest | Sleeve |
| --- | --- | --- | --- |
| S | 67cm | 51cm | 88cm |
| M | 71cm | 56cm | 90cm |
| L | 74cm | 61cm | 93cm |
| XL | 76cm | 66cm | 95cm |
| 2XL | 78cm | 71cm | 98cm |
| 3XL | 82cm | 76cm | 99cm |
| 4XL | 84cm | 82cm | 100cm |
| 5XL | 86cm | 86cm | 102cm |