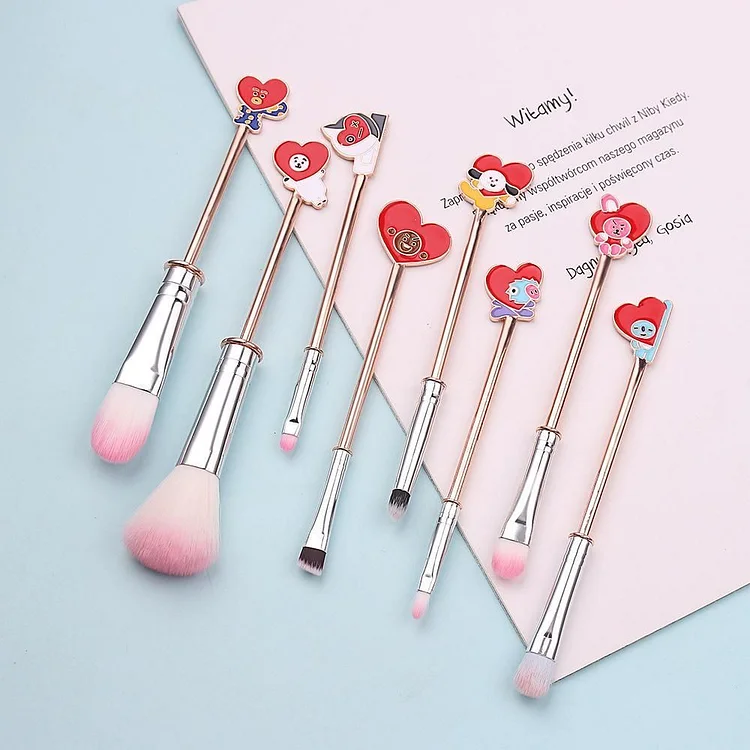 ❤️BT21 8PCS Heart Makeup Brushes
❤️BT21 is a Globally Beloved Character of Millennials,including TATA,CHIMMY,COOKY,KOYA,RJ,MANG,SHOOKY.
❤️When you use this brush, just like your idol is accompanying you to become beautiful, how happy it is, act fast, use your actions to prove that you love them!
❤️Hair Material:Ultra-fine Synthetic Hair with good adhesion to powder, perfect feeling on skin
❤️Handle Material:All our Brushes were made of nature birch wool
Bag Material:High Quality velet bag
❤️Applied On:Face/Cheek/Lip/Eye/Lash/Eyelash/Eyelid/Eyebrow/Neck
Used With:Sets & Kit
❤️High-Quality BT21 and BTS Merchandise.
❤️Welcome to shop in our BT21 store.
❤️Fast Shipping to ARMYs Worldwide.