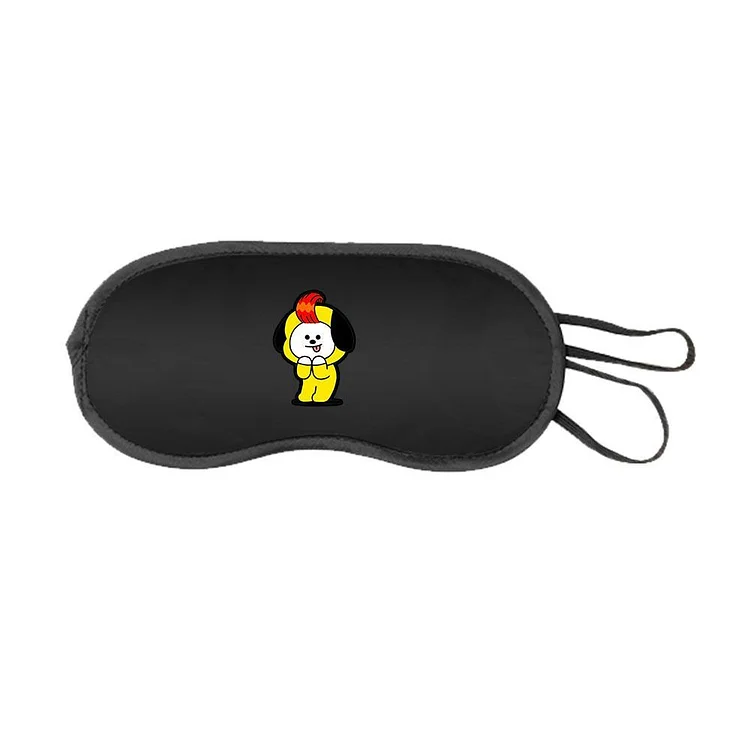 💜BT21 Universtar Blindfold

💜BT21 is a Globally Beloved Character of Millennials,including TATA,CHIMMY,COOKY,KOYA,RJ,MANG,SHOOKY.
💜Color: Black / Size: 19*8CM / Weight: 5g

💜A comfortable sleep aid and an eye relaxer that can be used anywhere: in a bed, during a flight or a long car ride, on camping and so much more
💜Made of 100% top-quality polyester cloth.
💜Features an elastic and adjustable head strap to make it fit women, men, and kids
💜Completely blocks out light and effectively improves your sleep
💜Super lightweight, soft and comfortable.

💜High-Quality BT21 and 방탄소년단 Merchandise.

💜Welcome to shop in our BT21 store.

💜Fast Shipping to ARMYs Worldwide.