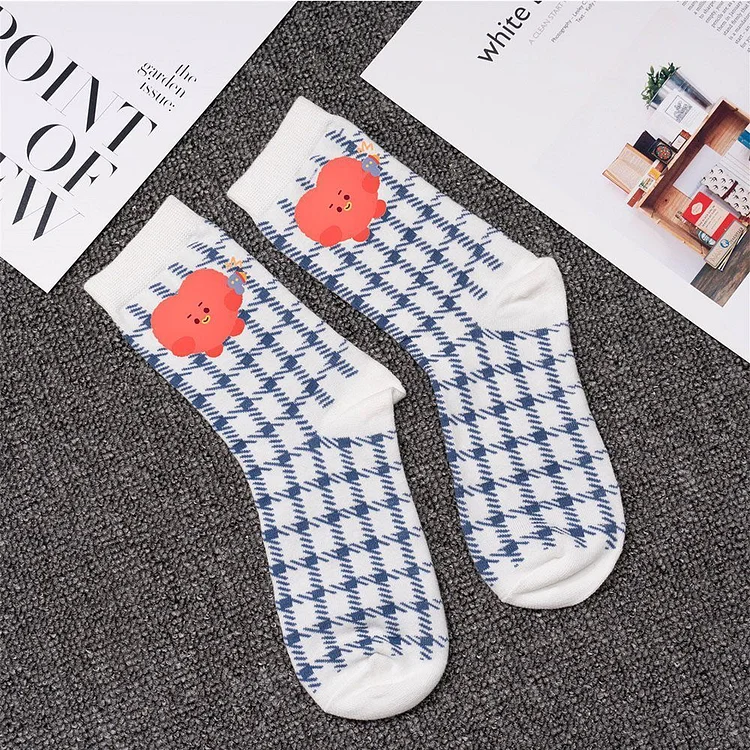 ??BT21 is a Globally Beloved Character of Millennials, including TATA, CHIMMY, COOKY, KOYA, RJ, MANG, SHOOKY

??Material: Cotton
??????? Cartoon Characters RJ, Chimmy, Cooky, Mang, Shooky, Koya, Tata.
??Cotton & Polyester Socks, Durable, Comfortable, Breathable and Dry
?? Pair Great with Almost Any Footwear, Adding a Fun Pop to Any Outfit.
??Make a Great Addition to Your Sock Drawer
??Perfect Gift For Families, Friends and Boyfriend, Show Your Support for Bangtan Boyss

??Shop the latest & cheapest ????? & BT21 merchandise..

??Nice Gift for ????? ARMY.

??ARMY SUPPORT!